We Manufacture and Supply
different type of blower, water and vacuum boosters for various industrial purposes with an extensive range of models to choose from.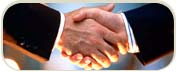 Quality
Our high quality industrial centifugal blowers are dependable for use in water treatment and landfill gas, pneumatics conveying, industrial vacuum system, combustion and process air and many more. Subhash Industrial air blower, wood and vacuum booster represent highest quality of workmanship in the Industrial using the finest materials.

Air Blower (Twin / Trilobe Roots Blower)
Our industrial air blowers utilize a matched set of non-contacting rotors to sweep gases and vapours from inlet to the discharge. These industrial air blowers are suitable either for vaccum or pressure service.
Air Cooled Blower

They are available in both tri/twin lobe construction and in both horizontal and vertical flow configuration with easy rotor timing settings.

Gas Blowers / Gas Boosters

Available in vertical configurations these have been specially designed for pumping of Biogas and other corrosive gases. Special material of construction, lubrication and sealing arrangement make them ideal for such applications.

Water Cooled Blower

Available for both twin and trilobe construction, these Water cooled blowers are recommended for application where discharge pressure exceeds 6500 mm WG since it is essential to dissipate heat for efficient working and long life of the bearings and oil seals.

Vacuum Booster

These are used to enhance the performance, ultimate vacuum and pumping speed of oil sealed/water ring type/dry vacuum type of mechanical pumps.
---
Centrifugal Blower
Our industrial centrifugal blowers are of high efficiency with easy maintenance. These industrial centrifugal blowers are robust, welded, sheets/plates reinforced with angle iron frame. Suction side is provided with wire gauge to meet all relevant safety standards.
---

Turbine Blower
Available in single and double stage configuration , these blowers consists of a dynamically balanced impeller which revolves in a stator-cum compression chamber having very fine clearance between them.
---

Rotary Air Lock
We offer superior quality rotary airlocks, which are reliable, efficient and have a long service life. Multiple application feeding device helps to lock/determine the quantum of system air loss because of its precision complete
---

Acoustic Hoods
Our acoustic hood eliminates irritating noise from continuous feed printers, Many hood are available to fit any printer.